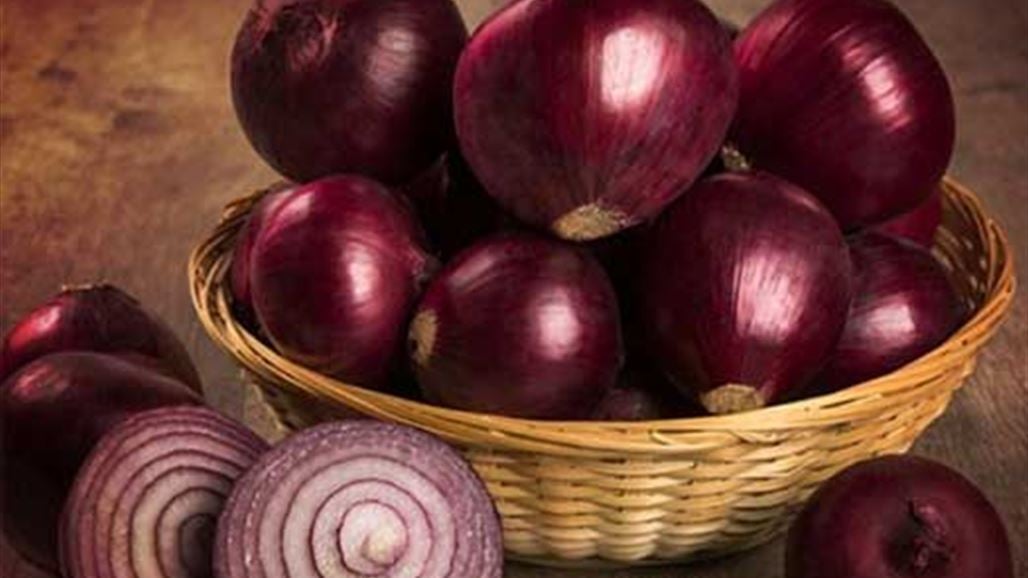 The onion is one of the nutrients that are present in a large number of meals thanks to its good taste, although it has many benefits to health, especially if eaten raw.
Learn about the following 10 benefits of onions:
Preventing blood clots
According to a recent study published in the Journal of Clinical Investigation, Rutin, a chemical compound found in large quantities in onions and apples, can prevent serious blood clots. Valteratin prevents the accumulation of platelets in the arteries, and prevents the formation of fibrin in the veins, these are the two main components of blood clots.
Cancer Control
Researchers from Cornell University compared the effect of Andalusian Shallot (a kind of onion) on the growth of cancer cells and free radicals, with about 10 different varieties of onions. The 2004 study found that this type of onion has a much higher activity, as an antioxidant than other onions, on fighting cancer cells in the liver.
Increase folic acid quota
Folic acid or vitamin B9 B9 is a key component of brain function and contributes to the improvement of the emotional and mental health of the human being. At 125 ml (or half a cup) of green onions, it contains 9 percent of the recommended daily intake of folic acid.
Bone strengthening
According to a study by the Medical University of South Carolina, bone density in women who consumed onions once a day was 5 percent stronger than women who ate only once a month of onions. Women who eat onions regularly can reduce hip-related risks by 20 percent compared to those who do not eat onions at all.
Pre-menstrual symptoms
A large, large-scale clinical study conducted in 1990 in North Dakota found that women with a diet rich in manganese had less mood swings and abdominal pain associated with menstruation compared to women with low levels of the diet.
Lower arterial blood pressure
Onions such as apples and berries are an excellent source of kercetin, a chemical compound that possesses antioxidant properties. A 2007 study by the University of Utah found that kercytin reduces arterial blood pressure and protects the walls of blood vessels.
Onions are a good source of fiber
The onion is a good and strong source of fiber and contains a medium onion on 1.9 grams of fiber, while the share of 100 grams of other vegetables contain 1.7 fiber.
Onion is a good source of vitamin C
A serving of 100 grams of onions provides the body with 12 percent of its daily needs, which are recommended for vitamin C. Therefore, a medium-sized onion provides the body with 13 percent of its daily vitamin C intake.
Benefits of selenium
Onions like garlic are a good source of selenium, which has the properties and benefits of cancer control. Further research is needed to ascertain these benefits anyway.
University of Utah Medical University of South Carolina Cornell University North Dakota . ,