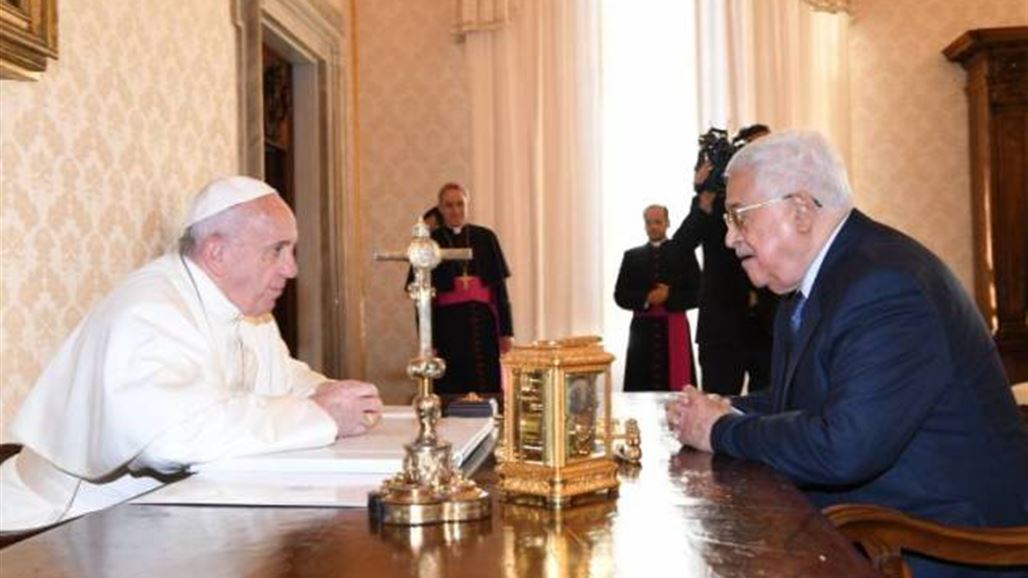 / Baghdad
Pope Francis expressed concern over the status of Jerusalem during his meeting with Palestinian President Mahmoud Abbas and called for the preservation of the Holy City's identity for the three Abrahamic religions.
"The special attention paid to the status of Jerusalem, with emphasis on the importance of recognition and preservation of its identity and the public value of the holy city of the three Abrahamic religions," the Pope said in a statement.
The Vatican stressed the need to resume the peace process between Israel and the Palestinians, and the settlement on the basis of a two-state solution.
According to the Palestinian official WAFA news agency, Palestinian President Mahmoud Abbas briefed Pope John Paul on "developments in the Palestinian territories and the repercussions of the American administration's decisions on the Palestinian issue, especially its decision to recognize Jerusalem as the capital of Israel."
Abbas referred to "Israeli violations against our people and land and Islamic and Christian sanctities, especially in the city of Jerusalem."
It should be noted that this is the first meeting between Mahmoud Abbas and the Pope after the transfer of the US Embassy to Jerusalem in May.
Mahmoud Abbas The Capital of Israel US Embassy Holy City Vatican Israel . ,