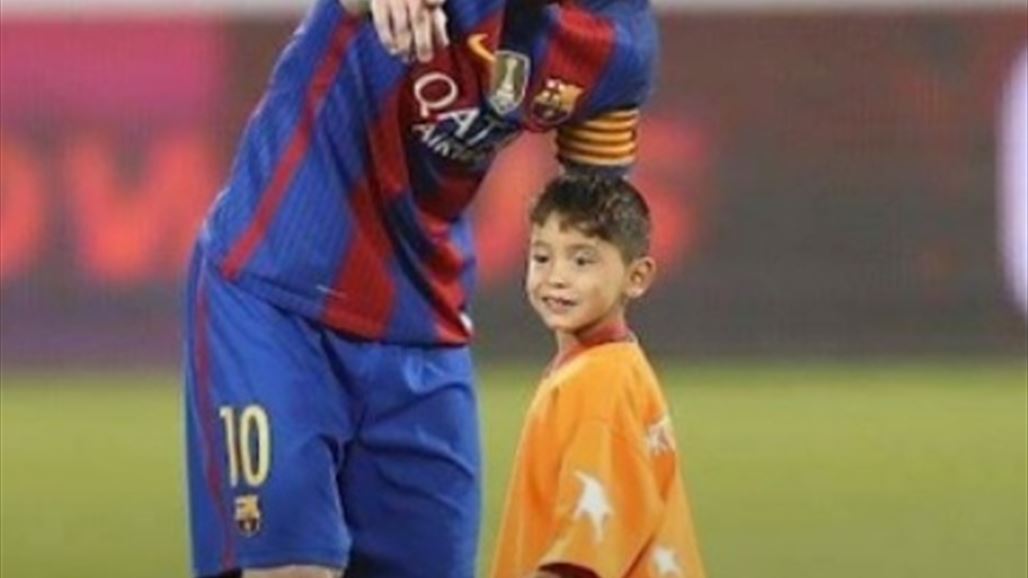 / Baghdad
A Taliban raid on Ghazni province, the young Afghan child Morteza, famed for his love for Argentine star Messi, forced his and his family to flee.
The story of the Afghan child Mourtada Ahmadi was famous for wearing a shirt made of plastic bag several years ago in the form of Messi's Argentina shirt.
The picture was very sympathetic around the world, so Messi took him on a trip with Barcelona two years ago, in addition to receiving aid from UNICEF.
But recently, the Mourtada family had to move out of their residence in Ghazni province because of a Taliban raid in November.
I do not have a ball here, I can not play the ball or go outside the house, "said Mourtada.
According to the site, the little boy began to cry, when he remembered the shirt location and the ball given him by Messi, where he had to leave in his former town at the time of displacement.
The website said that "the Mortaza family received many threats on the phone, because of the fame received by Murtada from the Western media."
The family failed to try to emigrate to the United States to escape the danger, forcing them to return to Afghanistan.
"Messi told me when a little bigger things would be fine for me," said the little boy.
Messi Taliban raid Ghazni province Argentina Barcelona United States TCL Afghanistan Afghanistan UNICEF Baghdad . ,