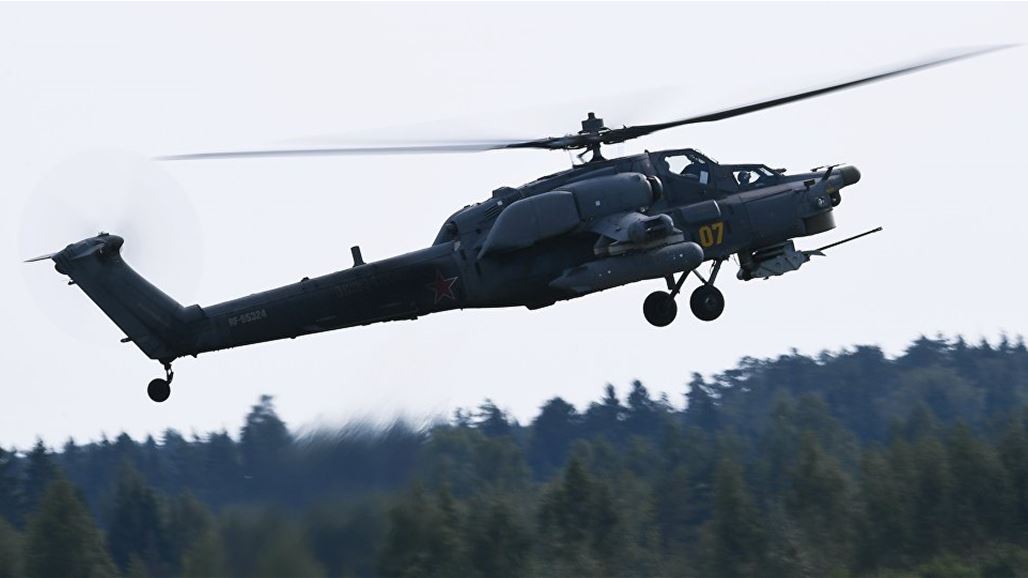 / Baghdad
The design and development of a promising combat helicopter may take more than seven years, the director general of the Russian helicopter company, Andrei Boginsky, said on Wednesday.
"The Ministry of Defense has been offered several options. The ministry has stopped at one of them. The next step is to work on development and the design and development of any helicopter that takes 7 years or more," Sputnik quoted Boginsky as saying.
"We are working with the Ministry of Defense, and I hope we can prove it in a year or two, but this is the case if our client continues to work with us," Boginsky said. "The holding company has some fundamentals that would speed up the mass production of helicopters "He said.
Russian pilot killed by helicopter crash
Earlier, Boginsky said that "the Russian Ministry of Defense decided to manufacture a combat helicopter characterized by speed and agility, and indeed has been selected design project for the aircraft, after the proposal of more than 10 models of a helicopter promising high-speed."
A research contract for the design of the new aircraft was concluded between the Russian Helicopters and the Ministry of Defense in 2017.
By that time, the new MI-24 helicopter, which was first tested in January 2017, was able to fly at 400 kilometers per hour.
Ministry of Defense Russian Ministry of Defense Mei Baghdad . ,