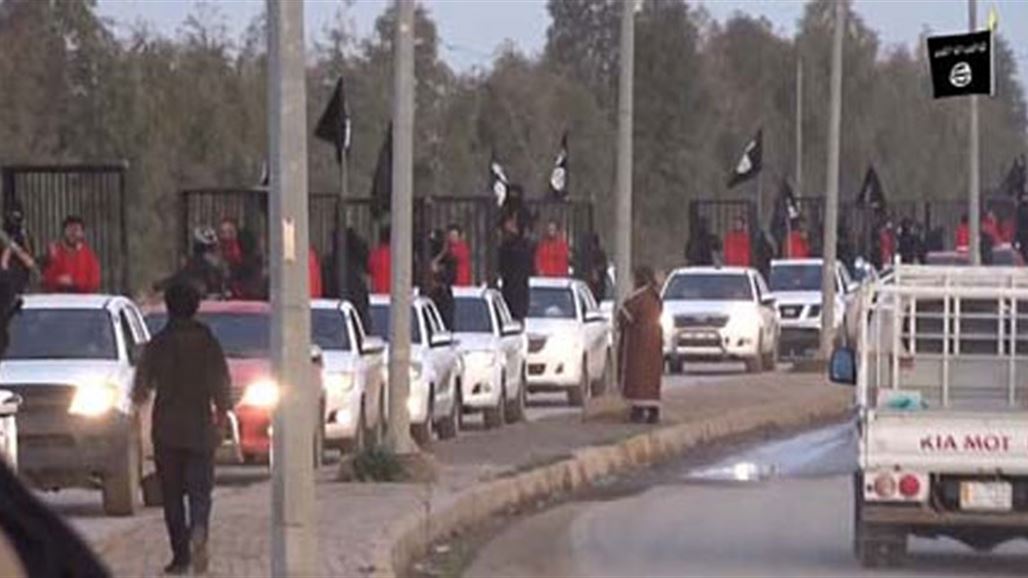 / Baghdad
The so-called "Al-Qaeda organization" in Kirkuk, Abu Hamza al-Kurdi, confirmed that the aim of roaming the prisoners of the Peshmerga forces in the Hodeidah cages is to raise the morale of the fighters of the organization.
"Abu Zayd, who is a member of the al-Karkh investigation committee, "I recited al-Bayahah, and I was accompanied by the assistant of the official of the al-Tubaat in the state of northern Baghdad, and its work took the deviations from the elements of the organization who were working with the security forces, and the declaration of full acquittal and handing over what they intended to organize."
Leading the "Daash": We received orders in early 2018 to return to Iraq
Injuries to the attack of Daash targeted a bus carrying civilians on the Baghdad-Mosul road
"After that, I was appointed governor of northern Baghdad by the commissioner in Amar, Daash, the Abu Musallam al-Checheni," he said.
"I met with Abu Bakr al-Baghdadi during a meeting of all the governors in the Emirate of Da'sh. The meeting was held in Nineveh province and lasted for two days in which he reviewed the main obstacles and the need to urge citizens to join the organization." He pointed out that "al-Baghdadi met me separately and asked me to raise a monthly position The Commission authorized to see the work of the mandate, and the results achieved, and in the meantime gave me a sum of money reward for the achievements made in the state of northern Baghdad.
His inauguration of Kirkuk
"The governor of Al-Hawija, Riyadh, Al-Rashad and Daqoq, as well as the Qadisiya military division which has become part of the Kirkuk province," al-Kurdi said.
And "the establishment of new military additions and sites, and the preparation of plans and curricula to train fighters, and equipped with light weapons, medium and heavy, which was exploited for the purpose of attacks to impose control over areas of the mandate of Kirkuk," pointing out that "I issued several military orders, including opening a battle with the Peshmerga forces And used in the battle various weapons as well as the car bombs, and participated in this battle 700 fighters during which the organization suffered heavy losses of lives and equipment. "
"During the battle, 18 officers and members of the Kurdish Peshmerga forces were captured and then placed in cages, in addition to three other prisoners, wearing uniforms for the detainees and roaming them inside Hawija and filming them, and the work of a media release to raise the morale of the fighters that had fallen because of "We have transferred the prisoners to Nineveh for fear of air dislocations carried out by Iraqi military forces and Peshmerga."
Kirkuk Abu Hamza Baghdad Abu Bakr al-Baghdadi Muhammad Abu Muslim Chechen Ninawa Hawija Abu Zeid Organization Karkh Mosul Emirate of Riyadh . ,